Trustmark Hernando
Trustmark Bank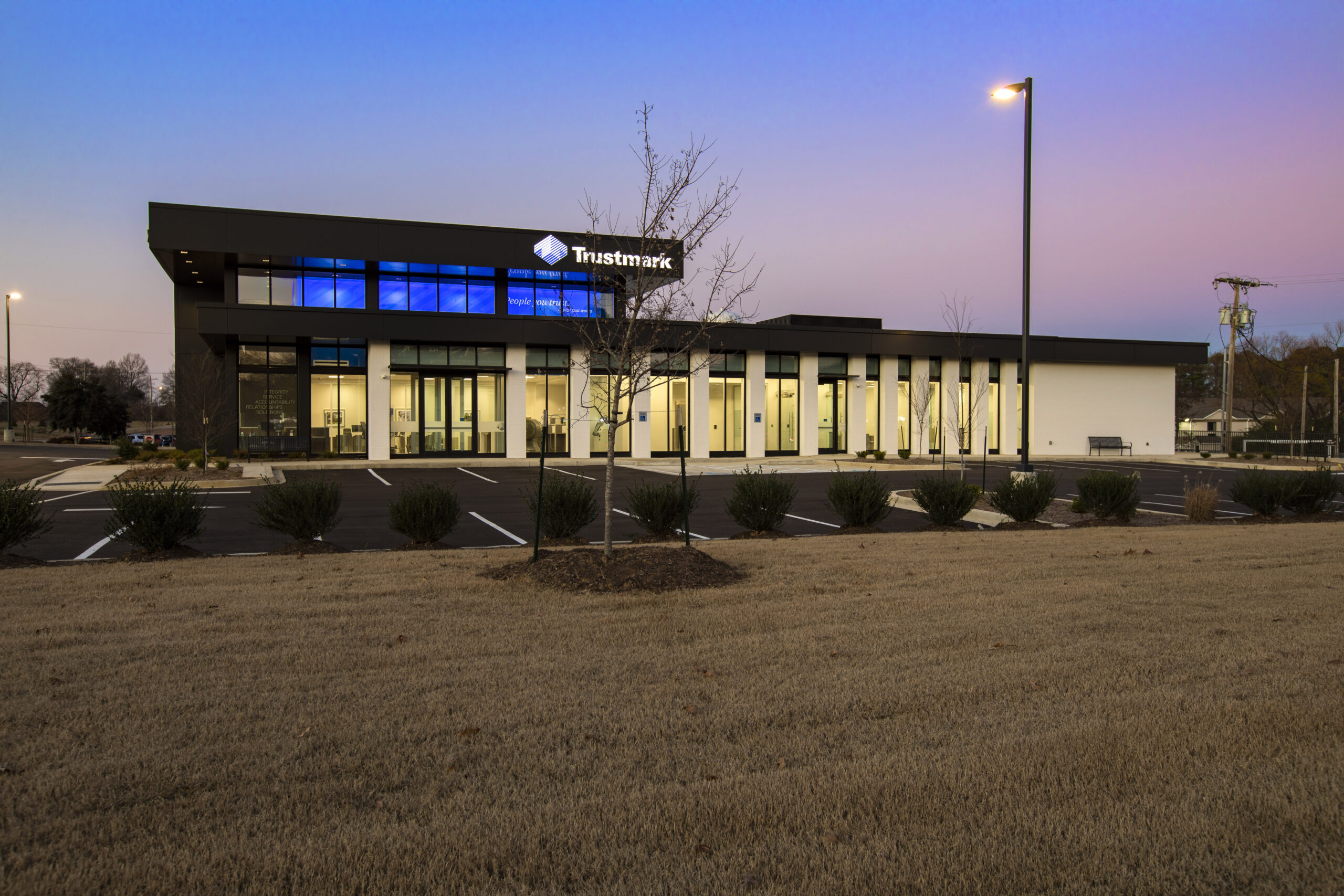 The new Trustmark Hernando represents a brand design refresh for the banking company, dedicated to integrating the latest in financial technology without losing the personal service in banking. Sitting on a public thoroughfare, the client wanted to make a high impact on this very visible site. The new design expands the expectation of financial services by creating a hospitality-inspired environment with a bright material palette and modern brand elements.
As the banking industry continues to strike the balance between digital operations and physical transactions, the goal of the design was to create a seamless, elevated experience with multiple financial services in one location. The resulting design balances the need for security and privacy with openness and light to welcome patrons and communicate transparency. The reimagined, enlarged entry provides a welcoming experience with clear visibility to different service options. Expanded glass infuses the space with natural light and intentional lighting integration creates a high-impact look at night.
The design integrates a larger entry and lobby, exterior drive lanes, and back of house offices and safes in a way that is repeatable for the Trustmark brand moving forward.
City Hernando, MS
Size 9,000 sq. ft.
Completed January 2023