Morgan White Group
Morgan White Group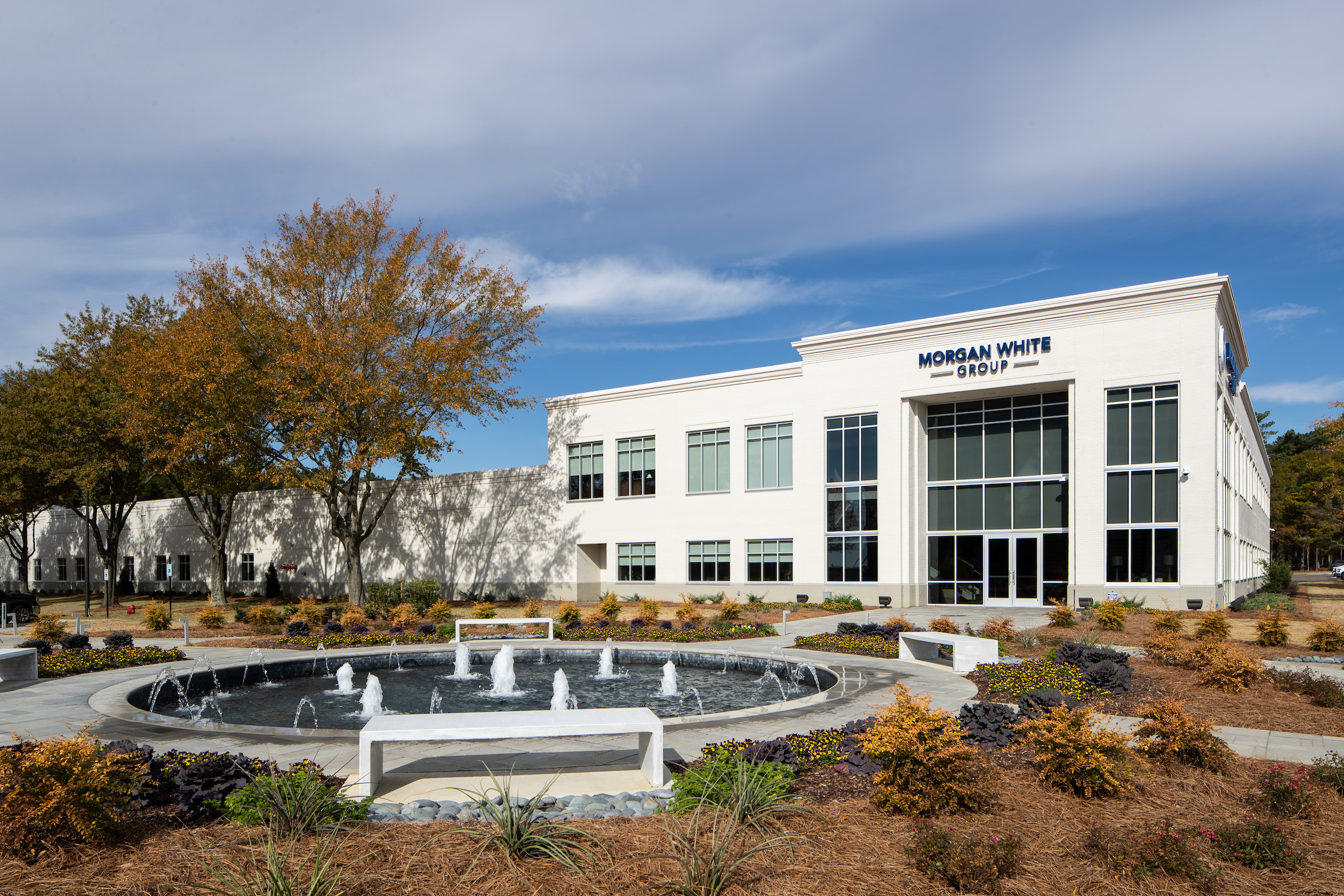 With their employees housed under three different roofs, Morgan White Group enlisted our help to design renovations to a former print shop in Ridgeland, Mississippi. A large portion of the space contained massive printing presses and machines that served the everyday functions of printing. This large open area was transformed into a call center for Morgan White's numerous departments. Other spaces were reimagined and converted to offices, break rooms, conference rooms, training spaces, and more.
The new state-of-the-art space allows for growth and fostering community amongst staff. Future growth areas were incorporated into the space plan to accommodate anticipated company expansion. The exterior was painted, new windows were incorporated, and the building's main entry corner was modified to make an impactful first impression.
A large fountain was built at the front to greet visitors and passers-by traveling down I-55.
City Ridgeland, MS
Size 71,950 sq ft
Completed October 2019