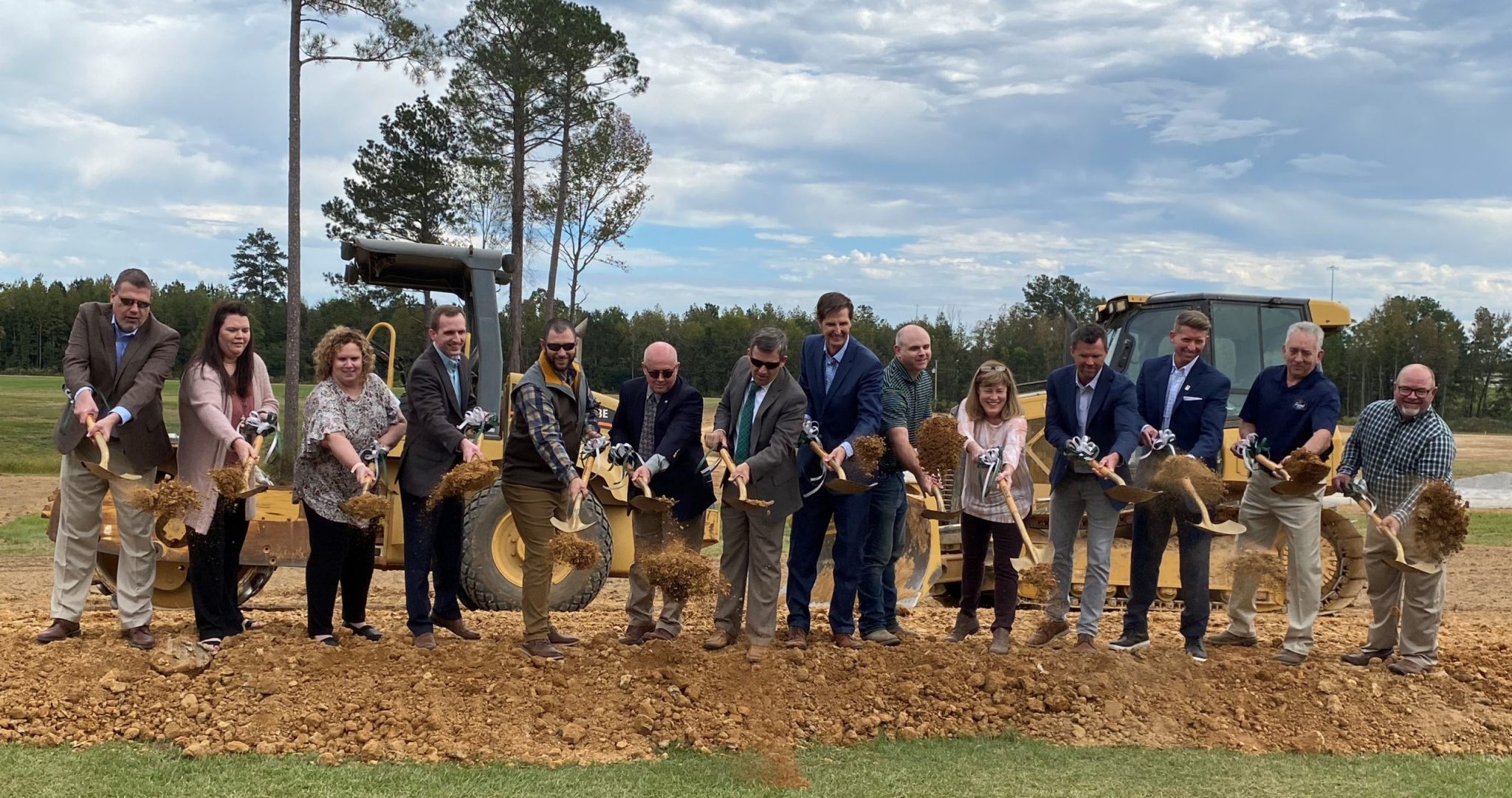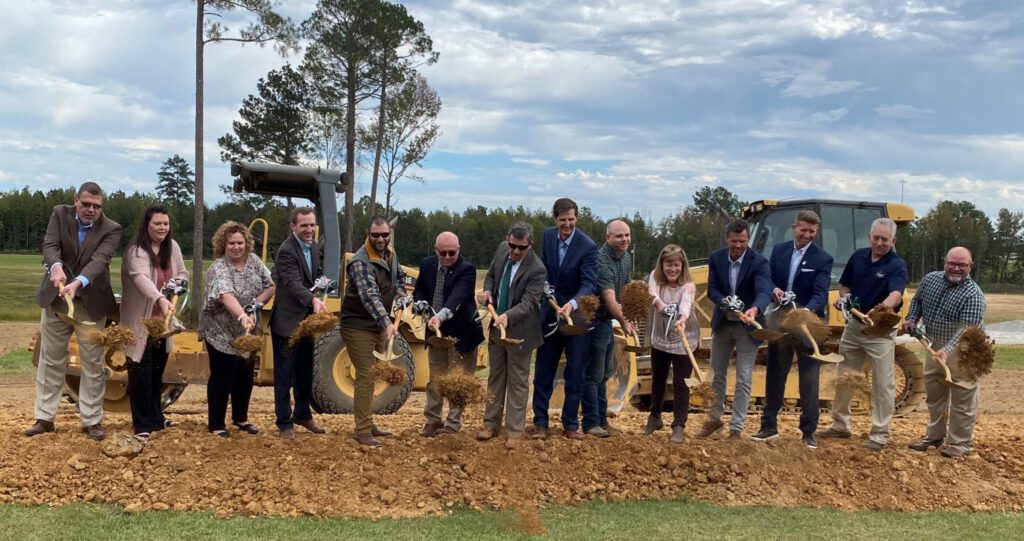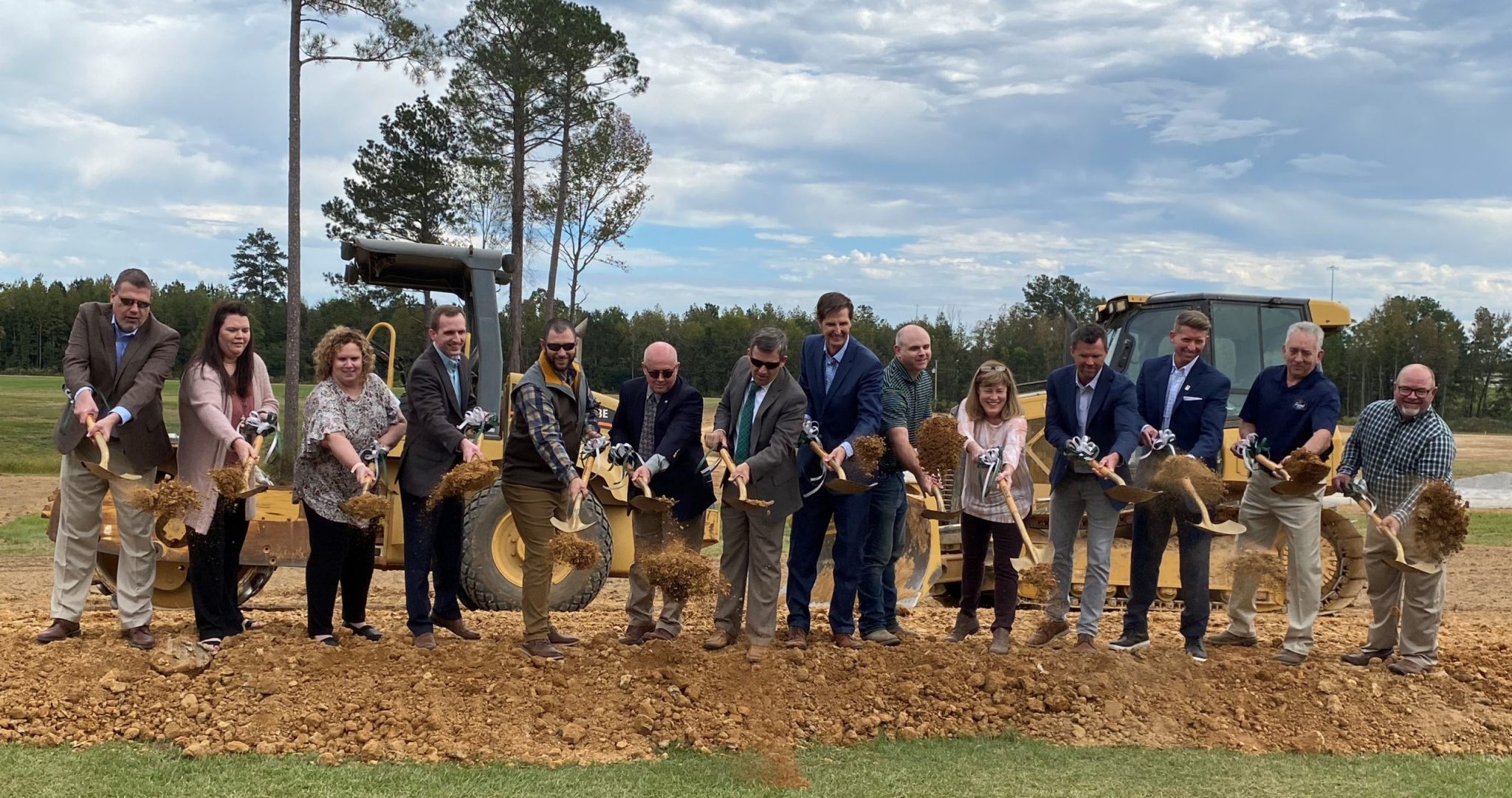 Park Place Christian Academy held a Groundbreaking Ceremony for Phase Two of its Athletic Fields on the southern part of its campus in Pearl. Pictured left to right: PPCA School Board Trustees Terry Sensing, Jessica Weems, School Board Vice-Chairperson Renee Holm, School Board Chairman Dr. Darren Scoggin, Jason Stewart of Stewart Project Management, former PPCA Head of School and Assistant Superintendent of Madison County Schools Ted Poore, PPCA Head of School Jason Cook, Park Place Baptist Church Senior Pastor Dr. Keith Grubbs, Bud McGehee of Southern Rock LLC, former PPCA School Board Chairperson Jan Miller, Jonathan Johnson of Pickering Engineering, Jamie Wier of WBA Architects, City of Pearl Alderman District 1 Sammy Williams, and John McHenry, City of Pearl Alderman at-large.
By Robert Wilson
Park Place Christian Academy's dream of having its own athletic facilities turned into reality when the private school in Rankin County held a groundbreaking ceremony on Oct. 27.
Park Place sophomore football and baseball player Parker Bray is just one of the many Park Place athletes who is looking forward to this dream:
"One thing that will change by having the fields is being able to walk out of class and straight onto your field for your practice or game. This is going to be awesome, not having to take a bus everywhere."
For years, Park Place athletes and coaches didn't have a home, they bussed to Pearl's old field for football, Pearl's old gym for basketball, Mississippi College in Clinton for baseball and Shiloh Park in Brandon for softball.
Park Place head of school Jason Cook emceed the ceremony held at on the school's campus where the 23 acres have been purchased for the athletic complex.
"The new addition of athletic fields will greatly enhance our students' experience," Cook said. "Being able to play on our own property will be a great opportunity to bring the Gospel of Jesus Christ to the visiting teams and their fans as they play our PPCA Crusader athletes."