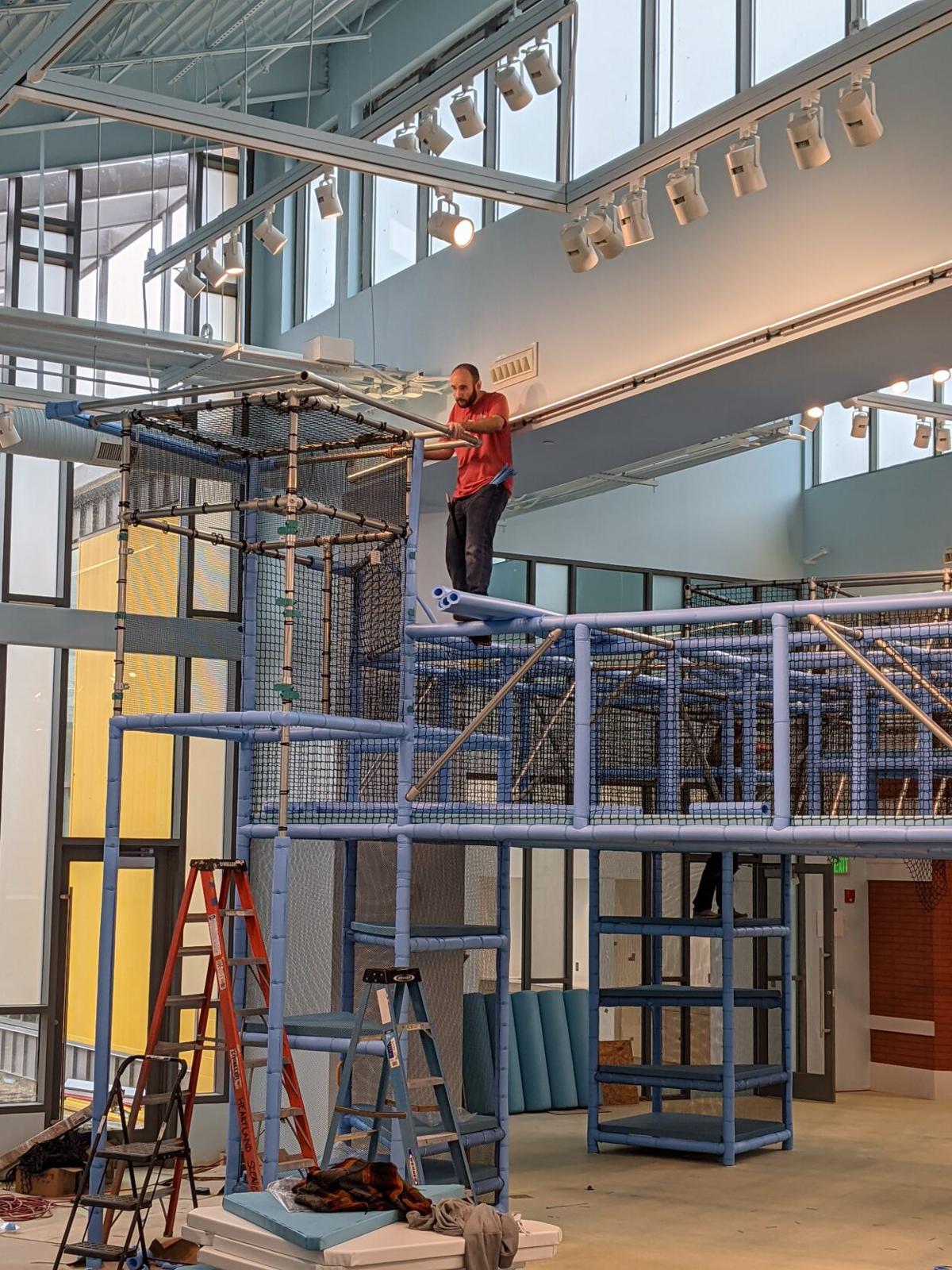 By Anne Snabes | 2/27/2021
The Mississippi Children's Museum-Meridian is preparing to open this spring.
The museum's executive director, Liz Wilson, said in late January that contractors were installing exhibits in the museum. Additionally, they were finishing the museum's exterior facade and the punch list for the inside of the building. They were also working on a 25,000 square foot outdoor exhibit called "My Fantastical Backyard."
Construction began on the museum in fall 2019. Wilson expects the destination to open in March or April 2021.
She hopes that the museum will bring joy to many people.
"When we open our doors and they get to come visit for the first time," she said, "I think it's going to be unlike anything so many have ever seen."
She said that "we need something to celebrate" now.
"It's been a tough, tough road for our entire community and so many right now," Wilson said.
The museum will feature various exhibits, including a theater that resembles the Riley Center and a library inspired by the book and short film "The Fantastic Flying Books of Mr. Morris Lessmore."
By early February, contractors had fully installed the museum's water table — which is modeled after Dunn's Falls and the Chunky River — and completed the facades of several exhibits. Wilson expected the exhibits to be installed by the end of February.
She said she and her colleagues have known the design plans for the exhibits for more than a year.
"We have been looking at all of these exhibits for over a year on paper," she said. "We thought we could conceptualize what they were going to be and we thought they were going to be magical and spectacular, but not until you actually see them going up are you really able to comprehend the scale and the caliber and the detail of all of it," she said. "You really feel like you're stepping into a entirely new world."
Mississippi Children's Museum-Meridian bought exhibit items from companies in different parts of the country, including structures that children can climb on from Denton, Texas, and a water table from Columbus, Ohio.
Visitors will be able to climb inside a two-story exhibit that will look like a brain and inside a multi-storied exhibit called "Wings of Wonder," which will have a jet on its upper surface.
The museum also features an outdoor exhibit experience. The exhibit, called "My Fantastical Backyard," will celebrate children's book author and illustrator Edgar Parker, who is from
Meridian. The outdoor experience will have several elements, such as an edible garden and a "wandering woods" where children can travel through tunnels and pathways.
The pandemic will likely not be over when the museum opens.
"We will have some really proven and strong operating procedures to ensure safety," Wilson said in December.
She said the museum will be modeling its COVID-19 operating procedures after those carried out by the Mississippi Children's Museum in Jackson.
She said she and her colleagues hope that the museum will be able to follow its intended operational model when it opens, but they are prepared to pivot and serve the community in a different way, if circumstances change.
"We are prepared to pivot and serve the community however the community needs us to," she said.
To read the full article click here.