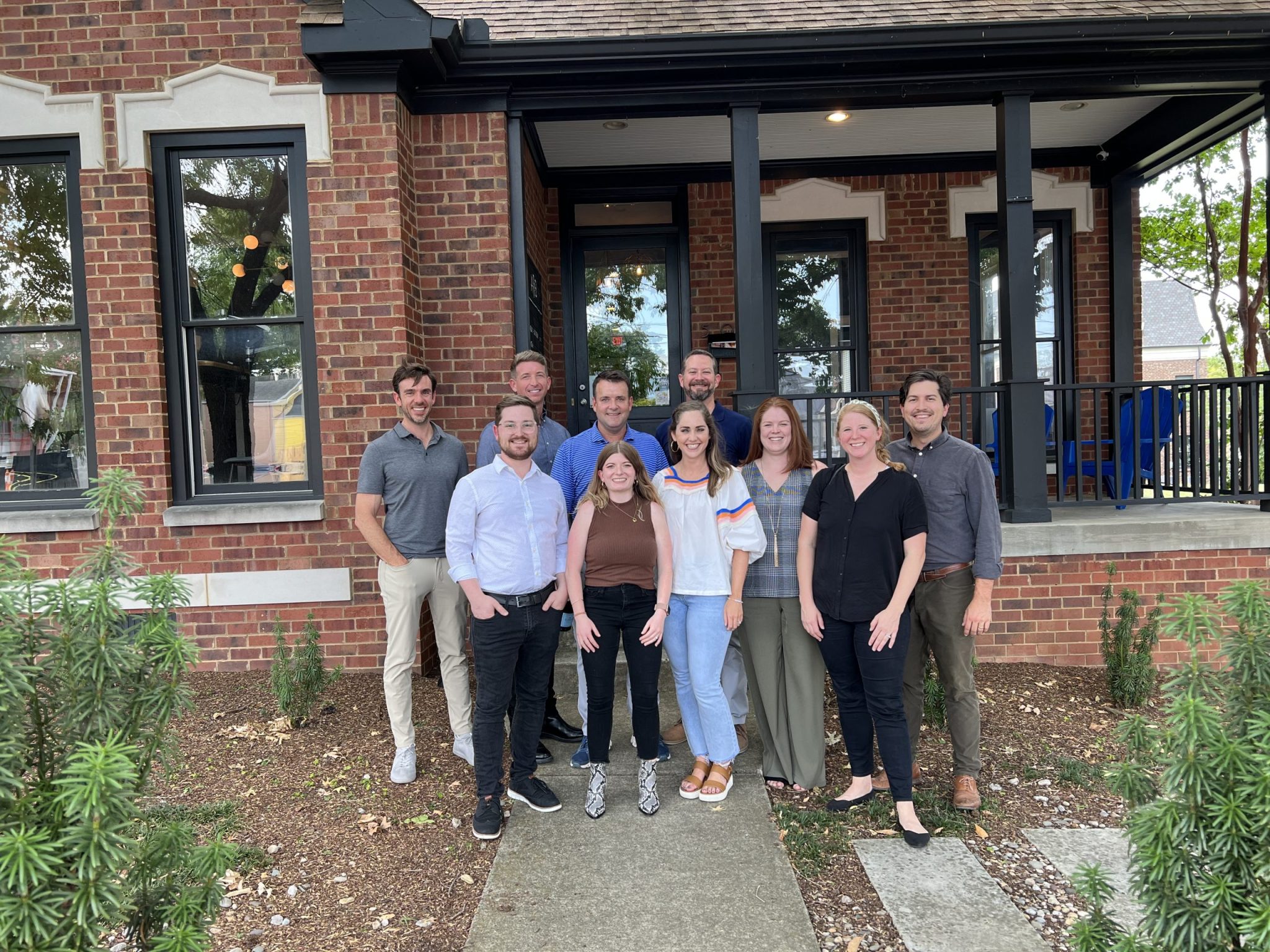 WBA Architecture's Nashville office is relocating to Germantown, and just in time for Oktoberfest.
Founding Partners Jamie Wier, Michael Boerner, and Jack Allin closed on the property at 506 Monroe Street the first week of August, with plans to grow the Nashville team and build on the success of the firm's second office. The Jackson, Mississippi-based firm celebrated its 10-year anniversary by opening a Nashville hub in the Nations just three years ago. Since then, the Nashville team has doubled in size, four times over.
"There's no denying that Nashville is such an opportunity for design firms right now, and we see this office a natural springboard for growth," Eric Whitfield, the Nashville office partner, shares. "We've been thrilled with the reception from the community and see this new office as a chance to deepen the great relationships we've already built and grow new ones."
In the three years since the firm expanded to Nashville, WBA has partnered with Tennessee Tech, Middle Tennessee State University, and Vanderbilt University on several collegiate athletics projects, leveraging its expertise building SEC championship facilities across the southeast. But WBA doesn't plan to stray from its roots either, developing local partnerships to build up community neighborhoods through artful expression. The Nashville office partnered with local coffee brewer Flora+Fauna for their first storefront in East Nashville and completed the build out of Park Church's new home on New York Avenue in the Nations.
"We've developed such close ties with state and neighborhood partners; the community has been so welcoming to us. We are excited to continue growing our network on the west side and love everything Germantown has to offer," says Molly Diffee, interior designer and employee number 1 in Nashville. "WBA is a community partner; we're here for great design that builds up those around us."
The office plans to officially open at the end of October.